Main Hall
The large Main Hall is suitable for hosting a whole range of activities.  Regular events include three different yoga classes targeting different age groups and abilities.  There is also a weekly Tots 'n' Toys mother and toddler group, and a monthly market.  See the Calendar and Upcoming Events for details of all bookings.
The hall is warm and welcoming and features a polished, wooden floor.  A temporary stage, which can be positioned anywhere, can be included in your hire.
The commercially equipped kitchen serves directly onto the Hall from two hatches
Hire of the hall can be extended to include the Kitchen, Meadow Room and Long Lounge.  The Long Lounge can provide private access to the Bar from the Main Hall.  To add the bar to a private hire of the Main Hall requires either the Long Lounge or Meadow Room to be included in the booking. However, hirers of the Main Hall are welcome to use the bar when it is open to the public on a Thursday, Friday or Saturday evening, without any additional room hire.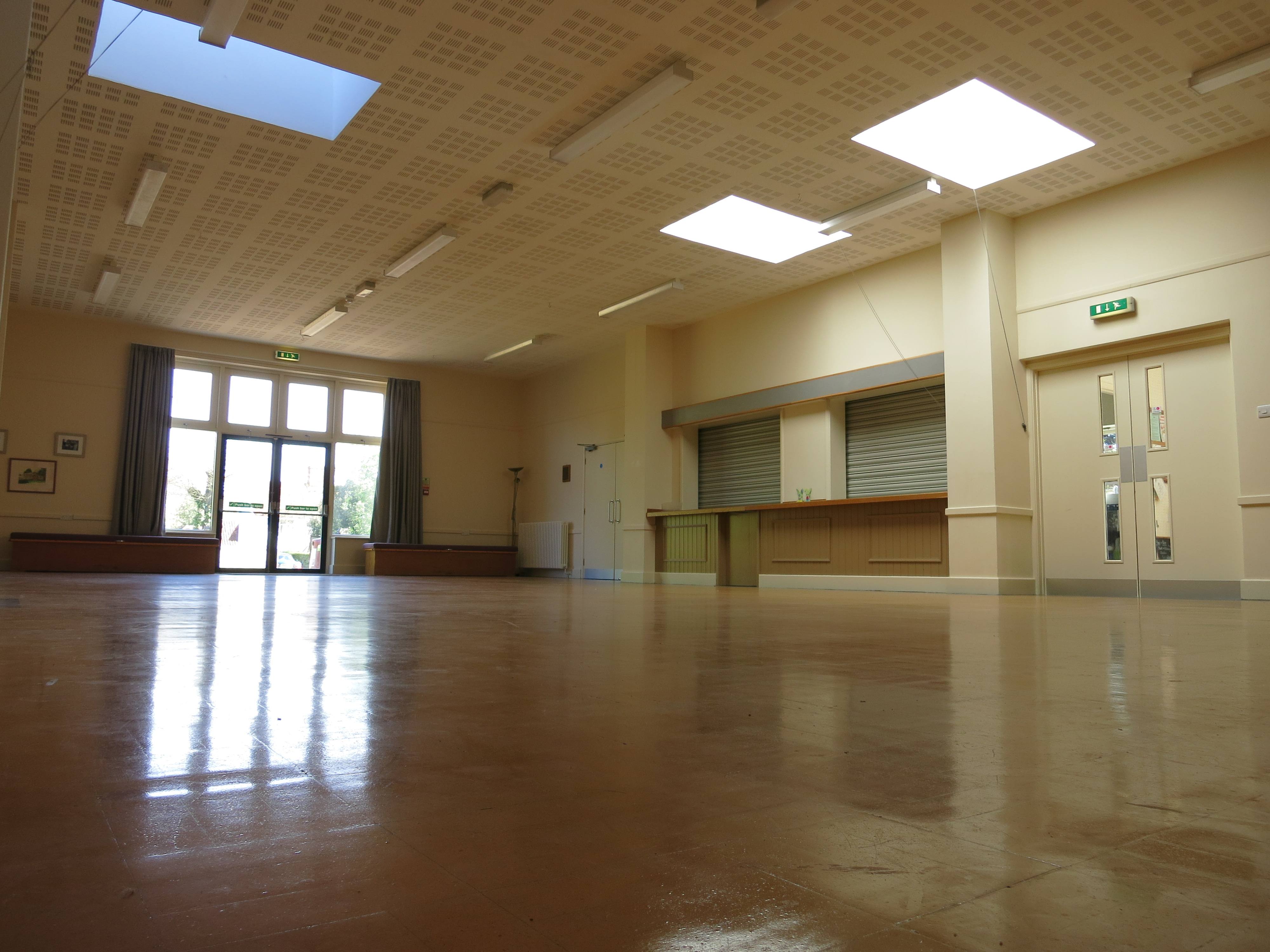 >>
Book This Room
>>
Hire Charges
Room Capacity:
120 people